EDUCATIONAL VISITS!
Interested in bringing your school to Whitehough for a residential experience they will never forget?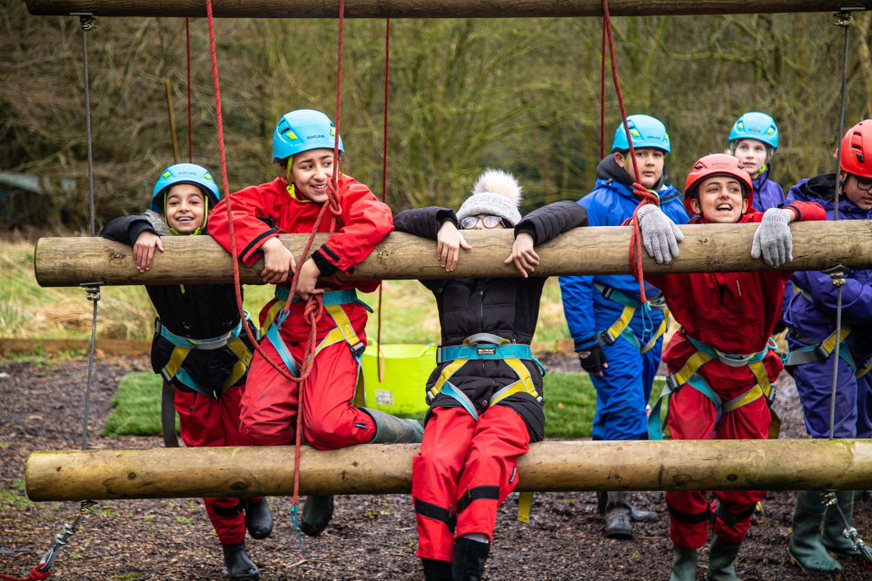 Discover Our Activities
Our activities are delivered on both land and water by qualified instructors, approved with the Adventure Activities Licensing Authority. We believe young people can be inspired by outdoor education and we want all our visitors to thrive in this unique environment.
Builds Confidence
Leap of Faith
Climb up the pole to the platform then take the leap, reach out and hit the suspended ball.
Overcome Challenges
Obstacle Challenge Course
With 10 different obstacles to cross this is a real challenge… Especially if you go against the clock or run it head-to-head!
Builds Confidence
High Ropes
A series of high-level rope challenges to test your head for heights!
Builds Confidence
Tree Climb
The two climbing trees have climbing holds on the trunk, giving climbers a choice of routes to get to the top.
Overcome Challenges
Low Ropes
This low-level obstacle offers a series of sections to test your balance, confidence and communication skills.
Great Teambuilding
Crate Stack
Work as a team to build a tower of crates and see how high your teammate can climb before the crates topple over!
Where To Find Us
Though the activity centre feels a million miles from the hustle and bustle of a town or city, it's actually only 10 minutes from the M65 motorway and 20 minutes from Burnley town centre on Barley New Road.
Address
Barley New Rd, Barley, Burnley BB12 9LF
Email
whitehough@burnleyfc.com